Wednesday, November 10, 2021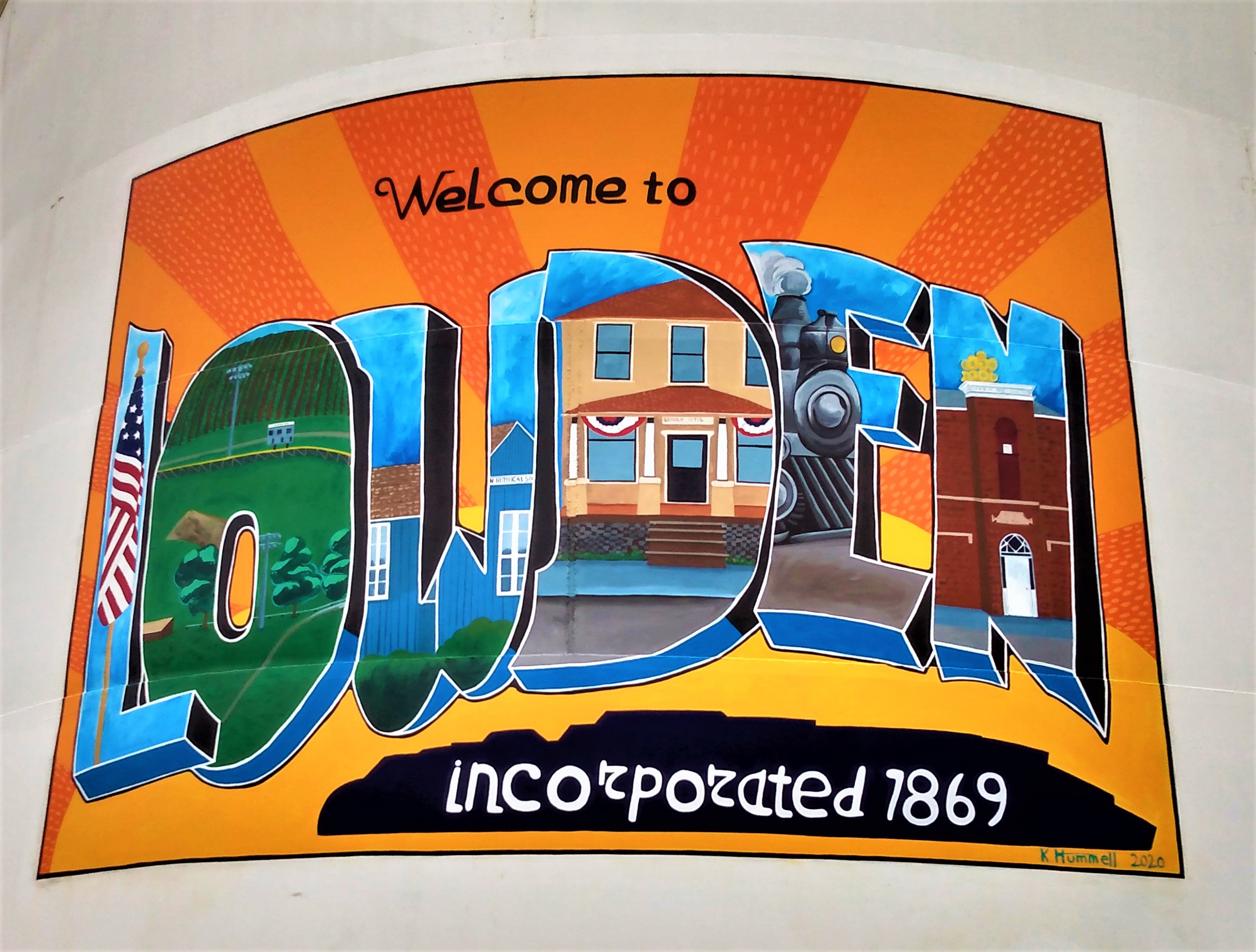 Lowden, Iowa
Katlynne Hummell, 2020 

 
Katlynne Hummell (BFA 2019) participated in the Grant Wood Public Art Residency of 2019. Out of this residency, four students created murals celebrating the towns throughout Cedar County. Hummell met with community leaders and developed a design for Lowden on a steel fertilizer bin.
The UI has deep ties to public art. In 1934, artist Grant Wood was appointed head of the New Deal's Public Works of Art Project (PWAP) for the state—a precursor to a Works Progress Administration (WPA) program. It was about that time that the UI offered Wood a teaching position and a studio in which to produce the murals he was hired to create. The 2018 Grant Wood Symposium, "Art in Public," explored the ways in which art impacts communities. Grant Wood Art Colony Director Maura Pilcher saw this as an excellent launching point for a campus residency.
"The residency serves Iowans and carries on Grant Wood's legacy in a very literal way," Pilcher says. "It's responding to community needs with UI resources and, obviously, it's a great opportunity for these students. We had heard from faculty and students that one of the best gigs you can get right out of school is public art commissions. But our students didn't always have the training in how to get those commissions—details like how to propose a project, how to scope and budget a project, how to get permits. And then on top of it, how to engage a community in the process."
Pilcher says a partnership with Cedar County provided the perfect opportunity around which to build a residency, as six communities in the county were interested in murals.