Tuesday, October 18, 2016
Affiliated Artist/Group 
Program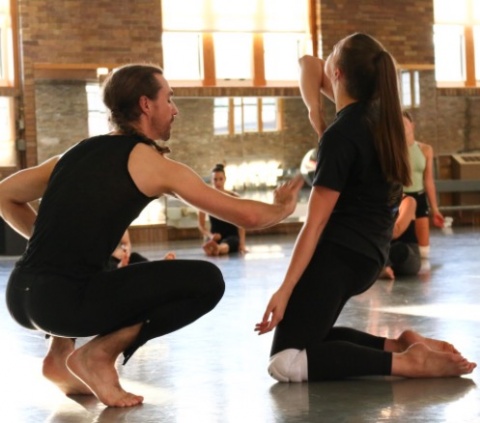 The University of Iowa Dance Department's staging of Martha Graham's Ritual to the Sun, from Acts of Light endeavors to couple studies in the Martha Graham technique with a fully produced piece of repertory presented at Dance Gala 2016. This partnership aims to infuse the Graham legacy with vibrant new talent and to help pre-professional dancers build a bridge between their academic and professional lives.
About Martha Graham: Recognized as one of the greatest artists of the 20th century, Martha Graham created a movement language based upon the expressive capacity of the human body since 1926. In 1998, TIME Magazine named her the "Dancer of the Century." The first dancer to perform at the White House and to act as a cultural ambassador abroad, she captured the spirit of a nation and expanded the boundaries of contemporary dance.
Jesse Factor holds a BFA with honors in Drama from the Tisch School/New York University and is currently pursuing an MFA in Choreography at the University of Iowa. Jesse received a scholarship to the Martha Graham School and danced with the Martha Graham Dance Company and Graham II in repertory such as Acts of Light, Appalachian Spring, Clytemnestra, Diversion of Angels, and Maple Leaf Rag. He has also performed in work by Robert Battle, Larry Keigwin, and Bulareyaung Pagarlava. A certified teacher of the Martha Graham technique, Jesse has served on the faculty of the Martha Graham School and returns frequently to guest teach. He has also served as guest rehearsal director for Graham II. Jesse completed additional professional studies at the American Dance Festival, and the Dance Education Lab (DEL) at the 92Y.