Sunday, September 16, 2018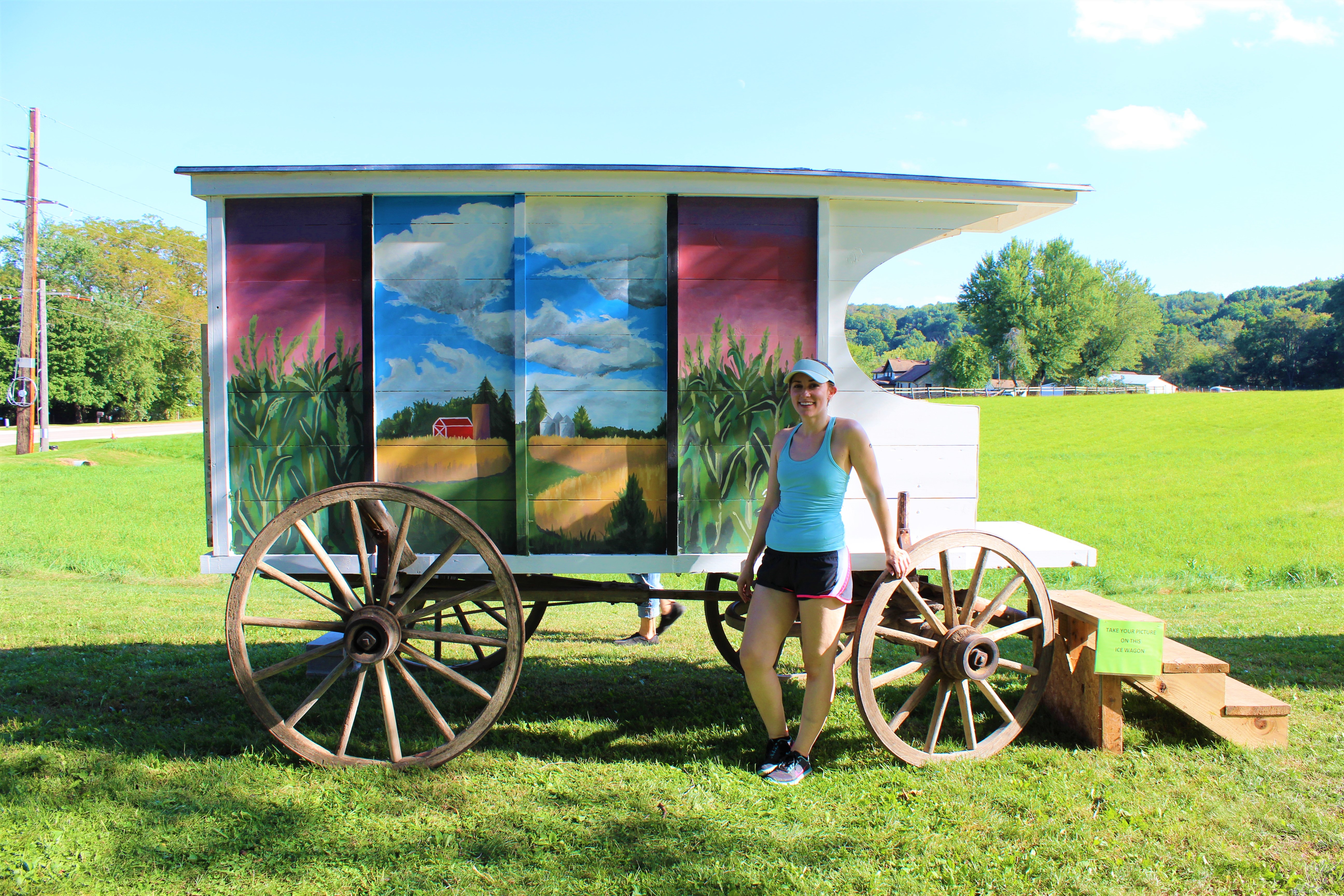 Ice Wagon, 2018
Ali Hval
Ali Hval (MFA 2019) and Rachel Connell (MFA 2018) spent the day painting the sides of ice wagons during the Stone City Festival on September 16, 2018. Members of the public watched their process and engaged them on their practice. Hval and Connell painting on wagons demonstrated how other artists had done the same nearly 90 years prior.
Stone City, Iowa, was the site of Grant Wood's own art colony during the summers of 1932 and 1933 and serve as the inspiration for the University of Iowa's Grant Wood Art Colony. Wood gathered artists together to study, work, and make. While female artists resided in the Green mansion, men were expected to sleep in converted ice wagons. Wood and other artists painted murals on the wagons' sides.
Aside for Wood, other notable faculty and students of the Stone City Art Colony include: Adrian Dornbush, Edward Rowan, Arnold Pyle, David McCosh, Francis Chapin, Florence Sprague, Marvin Cone, Lee Allen, Isabel and John Bloom, Lela Powers Briggs, Marion Gilmore, Nan Wood Graham, Conger Metcalf, Marjorie Ann Nuhn, Daniel Rhodes, and Persis Robertson.