University of Iowa Office of Community Engagement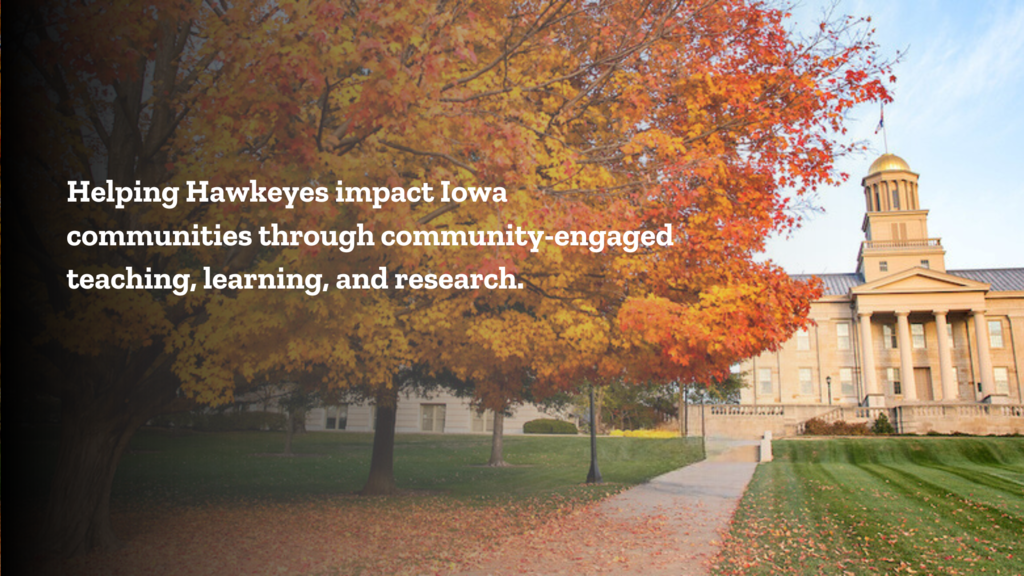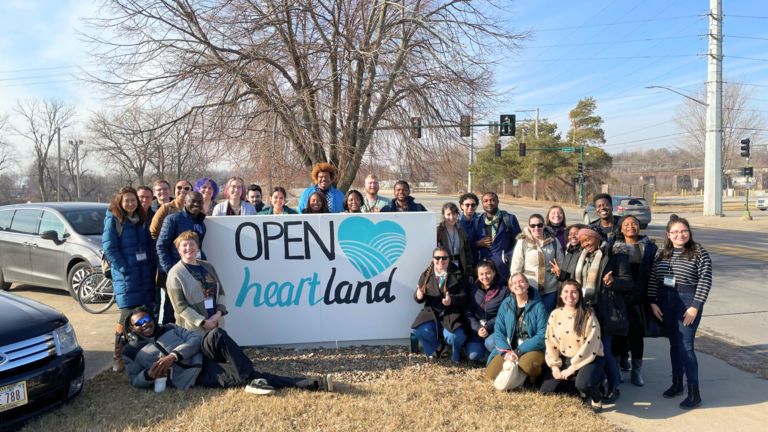 The Office of Community Engagement is excited to announce that we are accepting applications for the 2024 Graduate Engagement Corps (GEC). The GEC provides graduate and professional students with training in critical areas of community engagement, including community-engaged teaching, community-engaged research, and building community partnerships. The deadline is rapidly approaching - apply today!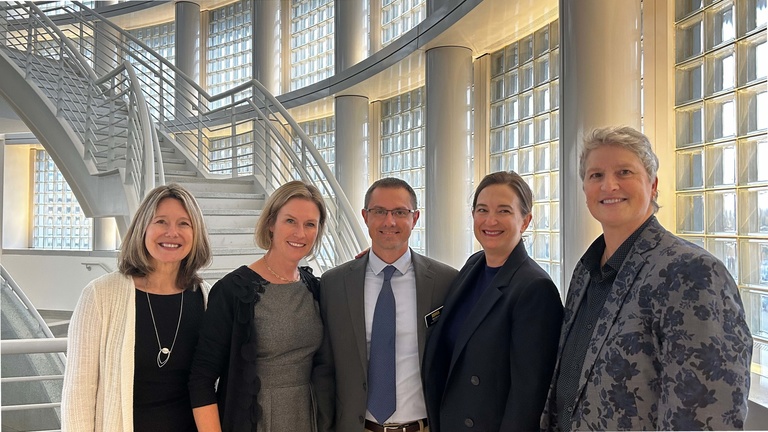 Faculty and Staff Awards Celebration
We're thrilled to share the incredible achievements of our team members! Our Executive Director, Nick Benson won the David J. Skorton Staff Excellence Award in Service to the University of Iowa for 2023, and our Faculty Fellow for Engaged Teaching and Scholarship, Rachel Young, was named the 2022 Scripps Howard Teacher of the Year at the Faculty and Staff Awards Celebration.
Congratulations to Nick and Rachel!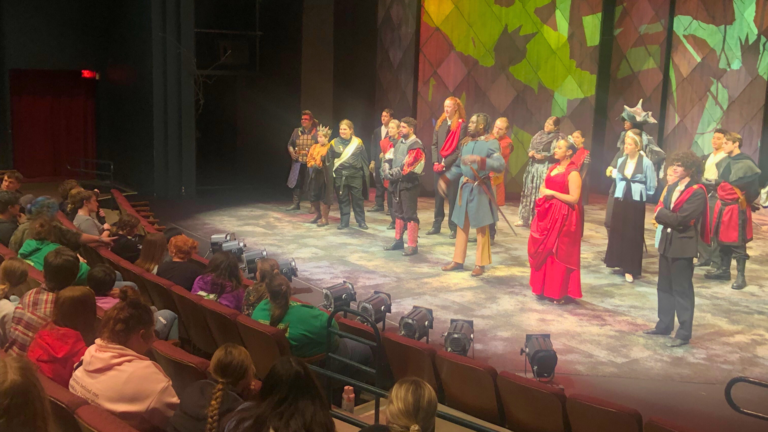 A night to remember! A wonderful performance of Macbeth put on by the UI Department of Theatre Arts, featuring one of our Graduate Assistants, Isaac Addai!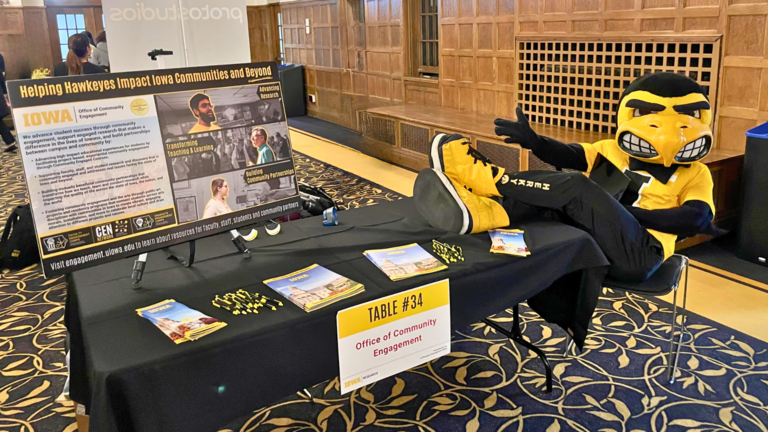 The one and only Herky stopped by our booth at the Research Service Fair! We were thrilled to have him engaged with our services, just as we are with the community.
Coming Up:
Thursday, November 30, 2023 4:00pm to 5:30pm
In the past week, you've probably asked Google to answer questions, chatted with Siri, rocked out to a new band recommended by Spotify, or asked Chat GPT to produce a first draft of a form letter for you—reminders that our lives are already deeply entwined with artificial intelligence. The term "AI" covers a host of technologies. What connects them? Our very human ambition to create machines that can learn to solve problems. Join us for the next Wide Lens panel as experts from computer science...
The University of Iowa is a diverse, destination university where students, faculty, and staff work with community partners across the state of Iowa and beyond every day to make a measurable, enduring, and meaningful difference through community engagement.
Be the first to know about engagement opportunities, community events, and more!