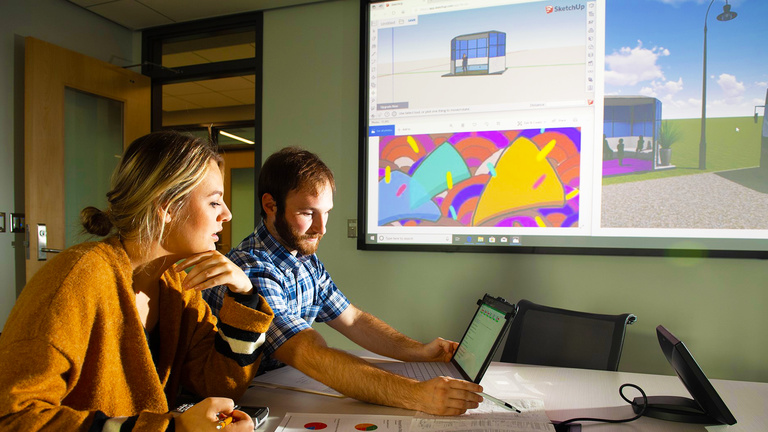 The University of Iowa has a long and proud tradition of serving the public through community engagement. In fact, many of the buildings on campus are named after scholars deeply committed to serving the public good.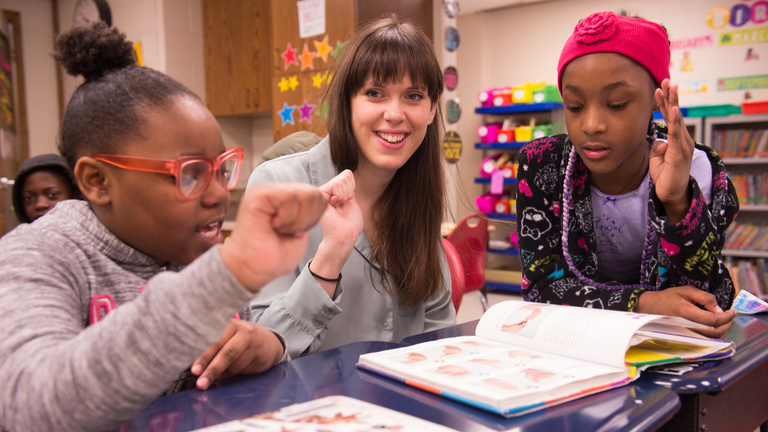 The Office of Community Engagement (OCE) supports community engaged learning through trainings and resources for course and syllabus creation, partnership development, project management, reflection and assessment, and community-engaged learning scholarship.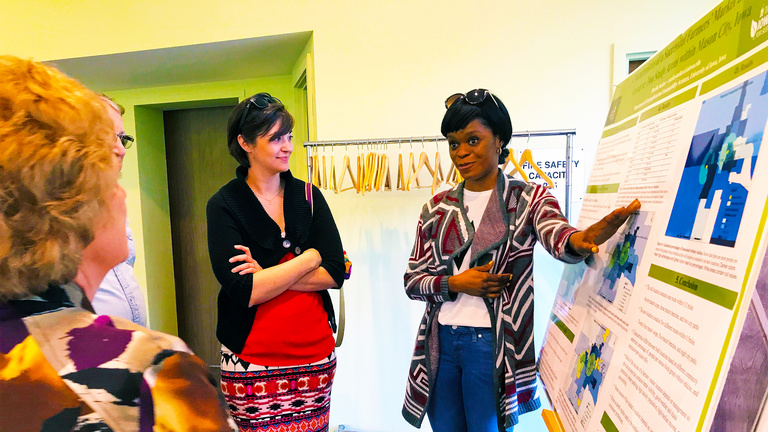 At the heart of the University of Iowa's research mission is the pursuit of discovery, the dissemination of new knowledge, and the creation of new artistic works that not only contribute to the University of Iowa campus, but our broader community and world.
With its top-ranked arts programs, the University of Iowa attracts some of the best students and faculty in the country.  The Office of Community Engagement (OCE) is committed to working with faculty and students to advance their arts practices and sharing the UI's arts resources with the rest of the state.
FEATURED IMPACT STORY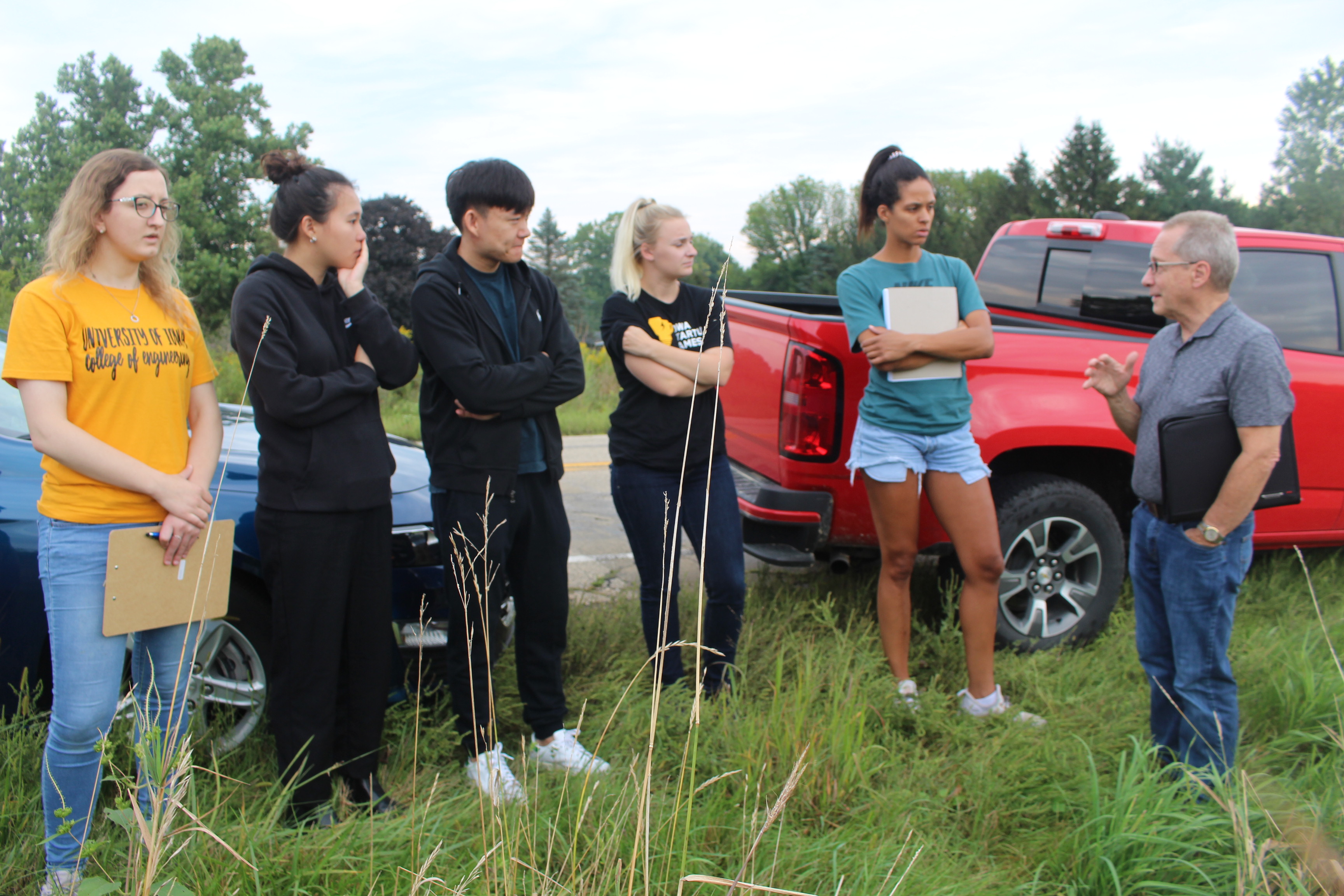 Jackson County Economic Alliance partners with University of Iowa students
Multiple student led projects help improve lives for county residents
The Jackson County Economic Alliance (JCEA), which opened over eight years ago, was formed to combine economic development efforts among communities in Jackson County.  
"Before that, every community was doing either nothing or trying to do something on their own," said Jackson County Economic Alliance Senior Advisor David Heiar.  
Heiar, who grew up in Jackson County, brought 35 years of experience in local government, including as a city manager and most recently as the economic development director for the City of Dubuque. 
The JCEA focused on improving the quality of life of county residents through recreational and park enhancements, along with downtown transformations to help create a sense of place that people look for in a community. 
"When I started here, the thought process was that we needed to see how to fill the industrial park," Heiar said. "We started looking at the bigger picture and educating local elected officials about economic development. It's not all about chasing smokestacks; that's what we did 30 years ago." 
Today, the JCEA works with existing businesses and industries to make sure they are happy because 80% of new jobs in Jackson County come from existing businesses and industries, which need to attract a workforce to be successful. 
The JCEA began looking at how to make sure the county provided the quality of life and amenities that people want when deciding where to live. 
"If we don't have people living here, we would not be able to provide the workforce that local employers need," Heiar said. "That was an issue eight years ago, and it's become an even bigger issue today." 
To enhance the value of Jackson County and attract new investment opportunities, the JCEA enlisted students from the University of Iowa to work on various community engagement projects. 
One of those projects was developed in partnership with the Iowa Initiative for Sustainable Communities (IISC), which involved working with student groups on a 53-acre parcel of farm ground that the city of Bellevue had acquired for future growth.  
"One group looked at drainage in the area to make sure that we were aware of any potential issues as we looked at future development," Heiar said. "The other group was helping the city council get a better feel for how you take 53 acres of farm ground –stuff that looks like corn- and make that into housing." 
Housing needs in the Bellevue community and throughout Jackson County are diverse. City planners need to house seniors, low-income populations, young families, and the workforce needed to spur economic growth.  
"The students did an excellent job in their presentation by showing how to layout the infrastructure in areas better geared for higher quality housing versus apartments or where there might be a section that could be attributable to seniors or accommodation for an older population," Heiar said. "That was helpful for council members who had a hard time visualizing how to make a cornfield into housing while addressing multiple types of housing needs."  
University of Iowa students had previously worked on a project titled 'Jackson County Tomorrow,' which looked at what Jackson County needed to do to bolster the population by winning back young people who may have moved away in search of other opportunities. 
Heiar said. "I can't say good enough things about the people we've had a chance to work with at the University. Their insights have helped us look at the bigger picture, and the students and the faculty who are supporting them have been fantastic in helping us do that."   
Be the first to know about engagement opportunities, community events, and more!